Choosing the best care for you
Most women will experience an uncomplicated pregnancy and birth, however, a small number of women will require more specialised care during this time. We provide various medical and midwifery care options including care as a public or private patient.

 Private patients
Booking in
Phone 02 4320 2884 to book for pregnancy care at both Gosford and Wyong hospitals.  It is important that you contact the Booking In line around 10 weeks of pregnancy. Your antenatal care options will be discussed at the first hospital visit (around 16 weeks).
Care options for healthy pregnant women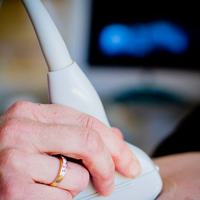 Shared care with your GP
Your GP provides most of your antenatal care and refers you to the hospital if you experience complications.

 Antenatal Share Care with your GP
Midwifery Group Practice (MGP)
Available at both Gosford and Wyong hospitals. A midwife, within a small team, provides most of your pregnancy care from booking in until after the birth of your baby.
Community Midwife Program (CMP)
Based at Gosford Hospital this team provides a family centred midwifery service aiming for continuity of care through pregnancy, childbirth and after the birth of the baby – in hospital and at home.
Midwifery Antenatal Care (MAC) Team Care
Available at both Gosford and Wyong hospitals, as well as outreach clinics in community centres. Continuity of midwifery care during the antenatal period is provided.
Aboriginal Maternal Health Service (AMIHS)
This service provides continuity of antenatal care for aboriginal families in outreach clinics. Support is provided following birth for up to two months.

 Aboriginal pregnancy, 'NGIYANG' service
High risk pregnancies
High risk clinics are held at both Gosford and Wyong hospitals outpatient departments by obstetric doctors for those women needing medical care for pregnancy due to health or pregnancy complications.
Tests offered during your pregnancy
Ultrasounds
11-13 weeks – Nuchal Translucency scan and a blood test is offered. This is a screening test that calculates your chance of having a baby with a chromosomal problem, such as Down syndrome.
18-20 weeks – To check baby's physical development.
Blood tests
Your GP will usually order early pregnancy tests which will include:
Mid-stream urine test
Blood group and red blood cell antibody
Full blood count
Rubella (or German measles)
Syphilis and hepatitis screening
HIV.
Offered at 24-28 weeks
Gestational diabetes screening
Full blood count
Red blood cell antibody.
Offered around 36 weeks:
Full blood count
Low vaginal/peri-anal swab for Group B streptococcus screening.
Most women will experience an uncomplicated pregnancy. Ten antenatal visits are offered for healthy women having their first baby and seven visits are offered to women who have had a previous baby. If complications develop more visits will be scheduled.