Our Allied Health teams play an integral role in providing patient care across our acute, sub-acute and community services.
We offer a wide variety of opportunities as well as ongoing support for growth and development throughout your career.
Registration requirements to practice in NSW depend upon your profession and can include registration and/or eligibility for membership of your professional association. For more information:

 Pharmacy Board of Australia

Physiotherapists Registration Board

 NSW Podiatrists Registration Board

Psychologists Registration Board of NSW

 Occupational Therapy Board of Australia
Speech Pathologist's Story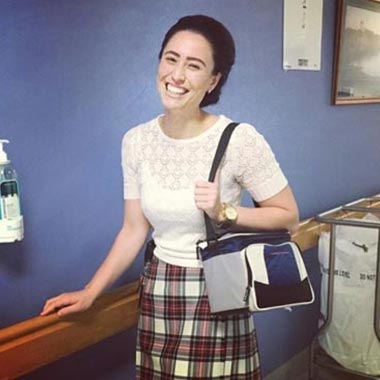 "As one of the newer members of the team I never feel the expectation to handle everything on my own. It sometimes takes me a bit longer to finish with my patients and get back into the office at the end of the day. Often one of the other members of the team will stay back after work and wait for me, even if that means they finish later than expected. Some days we just celebrate the wins. Some days we talk about what we need to learn. It's an incredible environment to grow my skills in because I feel confident in what I do know and open with what I don't."
Allied Health Assistant's Story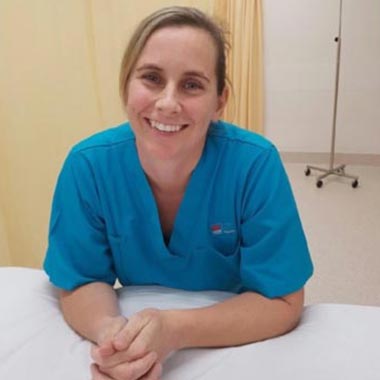 "My role is completely new at CCLHD and I LOVE IT. As a cross-disciplinary Allied Health Assistant (AHA), my job is to implement therapy programs recommended by the physiotherapist, occupational therapist, speech pathologists, social workers and dietitians. More often than not, at least 2-3 disciplines refer at a time. I can still remember the excitement I felt the day I was referred my very first 'true' cross-disciplinary patient. They had exacerbation of their Parkinson's condition and were referred to me for bed mobility practice by the occupation therapist, mobility and transfer practice by the physiotherapist, and 'Think Loud' therapy by the speech pathologists. This was my first real insight into the advantages of working under the new cross-disciplinary model. It provides more consistency for the patient, a greater opportunity to build rapport, and a greater holistic understanding of the patient goals and treatment plans from a multi-disciplinary perspective. I am passionate about what I do and I feel privileged to be a part of this exciting and innovative workforce."
Senior Speech Therapist's Stories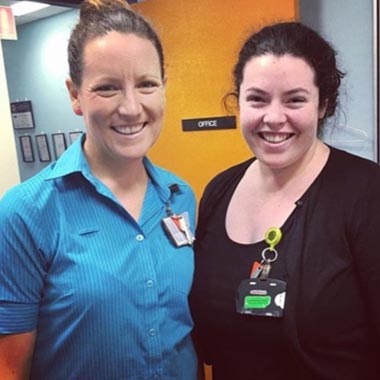 "A good percentage of us drive over an hour to get to work each morning and something about this team makes us want to do it. It's hard to identify exactly what makes the team work but I think it's a combination of passion for the job itself and the strong working relationships that we have in the team. It's more than collaboration. It's an environment where you can ask questions and make mistakes and at the end of the day you know that others have got your back. And that's an environment where you get some really great outcomes for your patients.
I think knowing that we are making a difference in the lives of our patients is what motivates us. When I think about what we add to patient's lives, I picture them at the dinner table with their family and friends. We help them to be able to speak and communicate with the people they love, but also to simply chew and swallow their food and enjoy a meal. That can change their quality of life significantly."