Key Research Partners
Central Coast Research Institute

The Central Coast Research Institute for Integrated Care (CCRI) is a joint venture of the University of Newcastle and the Central Coast Local Health District.
The purpose of the CCRI is to deliver pioneering research that improves the health and wellbeing of the Central Coast community, including supporting innovations in the development and evaluation of new models of person-centred integrated care. The CCRI will also seek to become a recognised international centre of excellence in research and innovation in integrated care and population health through the building of effective research partnerships across Australia and the Asia-Pacific.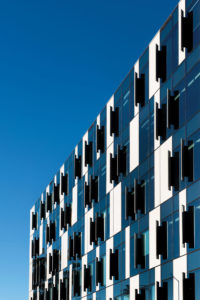 The development of the CCRI is underpinned by a shared agenda between the University of Newcastle (UON) and Central Coast Local Health District to undertake translational research that will improve care experiences and care outcomes for people. The CCRI will work alongside the newly-created UON Central Coast Clinical School to build a world-class research, innovation and education environment that enables improved health and wellbeing for the Central Coast community and communities internationally.
NSW Regional Health Partners
As a recognised Centre for Innovation in Regional Health, NSW Regional Health Partners builds on the achievements of the Hunter New England Central Coast Mid North Coast Research Hub to deliver a comprehensive set of programs across the communities of northern and north-western NSW. It brings together regional healthcare providers and research organisations to deliver innovative models of care to improve the health of our regional communities.
The Centre has developed, commenced and integrated large-scale cross-centre programs and support platforms and the development of a unified focus on some of the major healthcare issues facing regional and remote communities. These include: obesity; cancer; diabetes; depression and mental health; cardiovascular disease and stroke; chronic lung disease; and a number of specific issues in Aboriginal Health.
NSW Regional Health Partners brings together eight strategically-aligned partners:
Three NSW regional Local Health Districts (Central Coast, Hunter New England and Mid North Coast)
A regional NSW Primary Health Network (Hunter New England Central Coast Primary Health Network)
An internationally recognised regional medical research institute – Hunter Medical Research Institute
Two of Australia's leading regional universities – University of Newcastle and University of New England
For more information:

 NSW Regional Health Partners
Partnering with CCLHD
Honorary Conjoint Scholar Program
Honorary Conjoint Scholars are individuals who have made substantial achievements in their chosen field of research relevant to clinical medicine, nursing, allied health practice or integrated care. The research must broadly align with CCLHD's key research priorities in accordance with the CCLHD Research Plan. Honorary appointments are awarded to individuals who are not employed by CCLHD, but who are collaborators in research and/or teaching.
All nominations for Honorary Conjoint Scholars must come through the CCLHD Research Office Manager via email to CCLHD-Research@health.nsw.gov.au. Nominees may be identified either by:
An Expression of Interest (EOI) periodically called by the Research Office.
A Head of Department/ Directorate who is approached by a person wishing to apply for an Honorary Conjoint Scholar appointment.
A staff member who brings the opportunities associated with the appointment to a suitable person's attention and explores their interest in making an application.
University of Newcastle Conjoint Awards
The University of Newcastle awards honorary appointments (conjoint appointments) to CCLHD staff not currently employed by the University, but who are collaborators through research, teaching, or other professional activities.
Research Activities
Clinical Trials
The following departments are involved in commercial, collaborative and investigator-initiated clinical trials at CCLHD:
Anaesthetics
Intensive Care Unit
Renal Unit
Quality Improvement and Research Projects
The CCLHD Research Office supports all forms of scientifically sound, ethically approved research and research support activity. There is a broad spectrum of research activity being undertaken within CCLHD from Low and Negligible Risk research to large scale public health and clinical drug trials. The District is also active in Quality Improvement (QI) projects, which are those activities that evaluate practices that are already being undertaken with the aim of improvement in healthcare delivery and outcome.
Alcohol Sales to Minors (AS2M)
Currently, there are several studies that outline the ease in which young people can purchase alcohol without having to produce ID in Australia. Studies indicate young people who purchase their own alcohol are more likely to partake in risky drinking behaviour. This project involves recruiting 18 and 19 year olds to approach packaged liquor outlets and attempt to purchase alcohol without producing ID.
This study adds to the body of evidence indicating the ease in which a young person can purchase alcohol without producing ID whilst also testing the effectiveness of several educative interventions aimed at retailers to increase ID checking practices
The outcome of this study will be used to determine the most effective method to reduce illicit alcohol sales to minors within the current legal regime. This work may also contribute to addressing the need for policy change to allow compliance bodies to use minors to monitor for illicit alcohol sales to minors. Using a minor to monitor illicit sales is considered best practice in monitoring tobacco, alcohol and cannabis sales to minors in many parts of the world.
Contact: Hannah.Bartman@health.nsw.gov.au
Assessing the response of smokers to requests to stop smoking on hospital grounds
Fear of aggression is often cited as a barrier for health service staff in approaching smokers who are breaching smoke-free policies. This research quantifies data relating to interactions between Health Promotion staff and smokers on CCLHD grounds, with aims of trialling de-escalation methods to reduce the risk of aggression to staff.
With no self-aggression, physical aggression or aggression against property encountered, this study revealed that smokers were significantly more compliant when instructed to extinguish their cigarette using the enforcement method (64%), rather than the information and assistance method (45%). General staff, however, are encouraged to provide information and assistance to smokers (not enforcement) to support smoke-free policies. Moving forwards, such protocols could be implemented by other health services or organisations to encourage staff to be involved in supporting smoke-free policies
The paper was recently published:
Giles L, Bauer L, Batchelor S. Assessing the responses of smokers to requests to stop smoking on hospital grounds. Health Promot J Austral. 2021;00:1–10. https://doi.org/10.1002/hpja.513
Contact:
Jess Maloney
Health Promotion Project Officer (Tobacco)
(02) 4320 9709
Jessica.Maloney@health.nsw.gov.au
Activate Your Space
The research aims to identify components of an effective collaborative place-based and strengths-based model of working with locationally disadvantaged communities with greater health inequities and poorer health.
Place-based interventions are complex, involving multiple stakeholders and a range of initiatives with long-term aspirations for change within communities and there is limited evaluation on the impacts of place-based approaches due to their complexity.
The research well help support:
Improved conditions and opportunities for good health, and ultimately the health of the residents
Improved social cohesiveness
Formation of a transferable model to apply to other communities on the Central Coast in relation to need and/or opportunity.
Contact:
Leanne Andrew
Health Promotion Officer
(02) 4320 9713
Leanne.Andrew@health.nsw.gov.au
Thirsty? Choose Water!
The Thirsty? Choose Water! research project is led by CCLHD and has involved 85 secondary schools in a total of five NSW local health districts. It evaluates a whole of school approach to encouraging secondary school students to choose water as their main drink, instead of sugary drinks.
Nearly a quarter (24.9%) of children in Australia aged 5–17 years old are above a healthy weight range, with consumption of sugar-sweetened beverages a contributing factor. There is a scarcity of Australian studies regarding school based interventions to address sugar sweetened drink intake for secondary school students. Thirsty? Choose Water! aims to develop an evidence based strategy for the local context.
The Thirsty! Choose Water! strategies involve activities in the classroom, installation of chilled water stations on site and promotions both within the school and to the wider community, including parents and carers. The intervention has been rigorously evaluated and demonstrated positive outcomes for student drink choice across metropolitan, regional and rural secondary schools.
Contact:
Niki Kajons
Director, Health Promotion and Population Health Improvement
(02) 4320 9700
Nicole.Kajons@health.nsw.gov.au
Improving management of hypoglycaemia (low blood glucose) in hospital
Hypoglycaemia is a low blood glucose level of less than 4.0 mmol/L. Hypoglycaemia during hospital admission is associated with poor outcomes including increased length of stay. An episode requires rapid treatment to raise the blood glucose level and prevent clinical deterioration from depleted glucose supply to the brain. All wards should have an emergency treatment kit ('hypo kit') readily available containing fast and slow acting carbohydrates for treating hypoglycaemia. Although hypo kits are not a new concept, they are often not used effectively to deliver best practice management for patients experiencing hypoglycaemia.
In an effort to improve patient safety, the District piloted a 'hypo kit' bundle which includes a cost-effective, distinctive red Hypo Kit with treatment algorithm, guidelines for hypoglycaemia recognition and treatment, together with a staff education package and other resources. Following the success of the pilot project, the District is planning to introduce the Hypo Kit bundle in all wards at Wyong and Gosford Hospitals.
For more information on the project please phone the District's Research Office on 02 4320 2085.
Improving the experience of Central Coast residents and carers who access emergency care towards the end of life
Recent workshops suggested that residents of the Central Coast may be attending the Emergency Department in the final months of life when this is not the most appropriate or preferred place of care. This research will investigate the experience of CCLHD residents and carers who access the emergency department towards the end of life, and make recommendations for how services might be improved.
This research will provide the first detailed characterisation of when and why residents of the Central Coast access emergency care towards the end of life. The preferences of patients and carers and a detailed exploration of carers' experiences will shed further light on the enablers and barriers to quality and integrated care. The recommendations developed from this research will guide care for people and carers at the end of life who access health services in hospital and community setting on the Central Coast.
Contact the project's Chief Investigators:
Thomas.Osborne@health.nsw.gov.au
YeunSim.Jeong@health.nsw.gov.au
Improving the end of life care journey for people with dementia and their carers
 This research investigates the end of life journey for people with dementia and their carers on the Central Coast. It will improve understanding of the services provided to people with dementia in their final year of life and the carer experiences during this time.  It will co-design with carers and service providers a model of care to support integrated end of life care for people with dementia.
This project will benefit carers and healthcare professionals by empowering them to co-design an end of life pathway that is informed by their lived experience. The translation of a model of care developed from this project will enable people with dementia and their carers to navigate their healthcare journey in line with their preferences and goals of care.
Contact the project's Chief Investigators:
Daneill.Davis@health.nsw.gov.au
CCLHD Archive and Research E-Library (CARE)
CARE is an online collection of historical material and published research articles from Central Coast Local Health District. It includes the following:
Historical Archive: This collection holds historical material such as annual reports, photos, memorabilia and newspaper clippings illustrating the history of public health services on the Central Coast, NSW, Australia.
Research Hub: A collection of published research by current and former CCLHD staff. Explore the many areas of past and present research activities.

 CARE