We are a quickly growing health district with vast amounts of opportunity for you to grow your career with us.
Follow the redevelopment of Gosford and Wyong Hospitals here: http://www.gwhr.health.nsw.gov.au/

 Apply for Junior Medical Officer Jobs
Sianne's Story.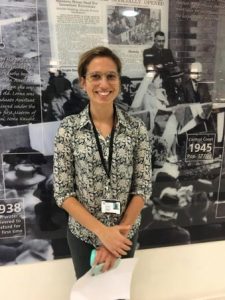 "Coming to work at CCLHD for me was the best choice I never made.  I was actually pretty devastated when I was matched to come here.  I grew up as a Sydney girl and had my heart set on working in a Sydney based hospital.  My family and friends were all disappointed for me when I found out and called to make sure I was okay.  Then I arrived and realised I had stepped into a community of peers and senior doctors that was unlike anything I expected or have ever experienced before. I walked into the theatres and the boss knew my name and even apologetically mentioned that he didn't think any ortho procedures were happening that day.  I was shocked that he knew who I was but even more that he had made the effort to know what I was interested in.
That was unheard of to me at the time but the longer I've been here and the more opportunities I've had, I have come to realise that I could not have picked a better place to come.  The senior staff here are so intentional about ensuring that we have the opportunities learn and grow in a safe space.  Often that creates more work for them as they need to really engage with our work and our level of skill so that they can give us opportunities that we are ready for.  I've also had the privilege of being able to lead or RMO Association.  I don't really think there are words to express how incredibly thankful I am for the trust I've been given.
I'm moving on to another role soon and I know that I would not have the opportunity to grow both my clinical and leadership abilities to the same capacity in the same amount of time if I had of went to one of my original choices."
– Sianne, Resident Medical Officer/RMO Association President.